Featured Soloists & Musicians
Susan Nelson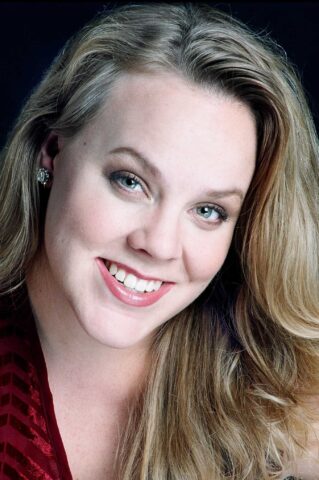 Equally at home on the operatic stage or in concert repertoire, soprano Susan Nelson has been praised by critics for her "full, powerful voice – agile and pliant" as well as her interpretations, called both "sensitive and moving" and "full of life and vigor", showcasing her versatility in repertoire from Bach and Mozart to verismo and contemporary opera, as well as light opera and popular music.
Susan's opera works has included four Mozart soprano roles, two Gilbert and Sullivan's operettas, Laetitia in The Old Maid and the Thief, Bubikopf in Viktor Ullmann's Der Kaiser von Atlantis, and Micaëla in Carmen, as well as covering four small roles at Lyric Opera of Chicago.
A member of the Grant Park Chorus since 2003 and soprano soloist in their 2021 Vivaldi Gloria, Susan's Chicago area solo appearances include Fort Wayne Philharmonic Orchestra, South Bend Symphony Orchestra, Elmhurst Choral Union, Elgin Master Chorale, and Midwest Mozart Festival.
Susan teaches through Music of the Baroque's Strong Voices program and at Concordia University Chicago and is the music director at Grace Lutheran Church in Mt. Prospect. During the pandemic she also has recorded five hundred songs by women composers/songwriters of all different genres. She is also a soloist on three CDs from Music of the Baroque, Peace Be (works by David Jennings) and the Grant Park Music Festival Chorus' first a cappella CD, Songs of Smaller Creatures and Other American Choral Works, which was released in 2012. Ms. Nelson tied for third place for the 2014 The American Prize in Vocal Performance Friedrich & Virginia Schorr Memorial Award in the Professional Opera Division, was also a 2014 Finalist for the Chicago Oratorio Award by the same organization, and is a recipient of a Career Encouragement Award from the MacAllister Foundation.
Melissa Arning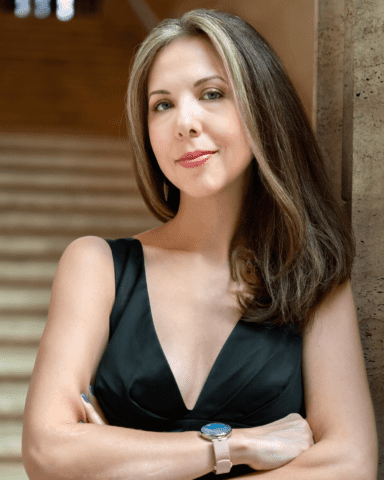 Melissa Arning grew up in the Detroit suburbs, went to college in Cleveland, and now continues her tour of the Midwest at her home in Chicago. A frequent performer of both oratorio and opera, Ms. Arning has appeared with The Chicago Symphony Orchestra, Third Coast Baroque, Chicago Fringe Opera, The Grant Park Chorus, Third Eye Theatre Ensemble, Main Street Opera, American Chamber Opera, The North Shore Chamber Arts Ensemble, Opera for the Young, Petite Opera, Music by the Lake, Chamber Opera Chicago, Chicago Folks Operetta, Music of the Baroque, and Cleveland Opera. In her spare time, Ms. Arning maintains Bee Arthur Apiary.
Peter Sovitzky

Peter Sovitzky, tenor, is delighted to sing again with the Elmhurst Choral Union as the tenor soloist for Majestic Mozart. He received his vocal training at Northwestern University at the University of Cincinnati, and for the last 11 years has served as the cantor and music coordinator at St. John Lutheran Church in Wheaton.
Mr. Sovitzky's numerous oratorio credits include Mozart's Requim and Haydn's Harmoniemesse with the Cincinnati Chamber Orchestra; Mendelssohn's Lobgesang with the DuPage Chorale Orchestra; J.S. Bach's Cantata BWV 92 with members of the Fort Wayne Philharmonic; and Handel's Messiah with the Lebanon (Ohio) Symphony Orchestra.
Douglas Peters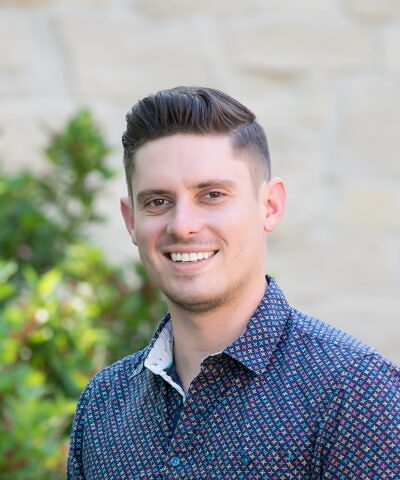 Baritone Douglas Peters, a native of Little Silver, New Jersey, has been involved heavily in both the concert and opera scene of Chicago since his arrival in 2011. Mozart masses will be a fixture of 2022, with upcoming bass soloist roles in the "Waisenhaus" mass with the St. Charles Singers, and the Coronation Mass following a few weeks later with the Elmhurst Choral Union.
In the summer preceding the Covid pandemic that changed the world in 2020, Doug was the bass soloist for the Chicago Symphony Orchestra's performance of Bernstein's Chichester Psalms held at Ravinia. He was also a soloist for the CSO's Behind the Curtain event the following November. Douglas was recently a featured soloist on the St. Charles Singers Bushes and Briars MSR classics recording, a collection of traditional English folk songs for choirs. With the same ensemble, Doug has been a bass soloist for multiple Mozart sacred pieces during their Mozart Journey, a multi-year project set to perform all of Mozart's sacred choral works.
Douglas is a current regular member of the Chicago Symphony Chorus, and performs as a supplemental member with the choruses of the Lyric Opera of Chicago and Grant Park Music Festival. Doug has performed as a young artist with various opera companies around the United States, including the Sarasota Opera, Utah Festival Opera, and Baltimore Opera. Douglas is a graduate of the Peabody Conservatory of Johns Hopkins University.
Salt Creek Chamber Orchestra
Click here for more information about the Salt Creek Chamber Orchestra!