Featured Soloists & Musicians
Amy Pickering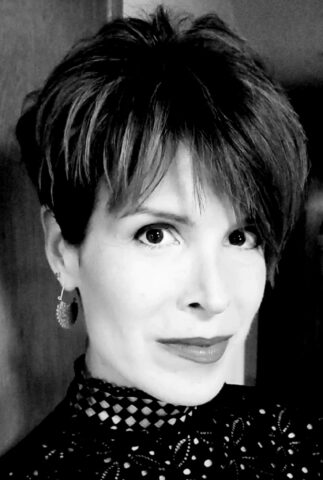 Mezzo soprano Amy Pickering has blended a career of opera, operetta, musical theater, concert and ensemble work. She has performed leading roles with the Grant Park Music Festival, Central City Opera and the Colorado Symphony, Chicago Opera Theater, Light Opera Works, Chicago Folks Operetta and the Muddy River Opera Company. Favorite roles include Rosina in Il Barbiere di Siviglia, the Muse/Nicklausse in Les contes d'Hoffmann, Phoebe in Yeomen of the Guard, the title role in Iolanthe, Lucy Harris in Jekyll and Hyde, Molly Gray in Girl Crazy, among others. For her performance as Princess Rosemarie in the U.S. premiere of Kalman's Duchess of Chicago, the Chicago Tribune declared, "Amy Joan Pickering not only displayed an appealing voice, she turned the stick-figure character into a person." Concert work includes performances with the Chicago Symphony Orchestra at Orchestra Hall and at the Ravinia Festival, the Chicago Chamber Orchestra, Elgin Choral Union, Handel Week Festival, Elmhurst Choral Union, and the Toledo Symphony Orchestra, with works including Mozart's Requiem and Mass in C Minor, Bach's Mass in B Minor, Haydn's Lord Nelson Mass, and Handel's Messiah, Theodora, Ezio, Saul, and Israel in Egypt. Ensemble work includes professional appearances as a member of the Chicago Symphony Chorus (with whom she has one several Grammy awards and has served as the Alto I section leader,) the Grant Park Chorus, Chicago a cappella, and Table for Five. Amy holds a Bachelor of Music Degree from DePaul University and a Master of Music degree from Northwestern University. She is on faculty at University of Illinois at Chicago and Elmhurst College.
Lee Lichamer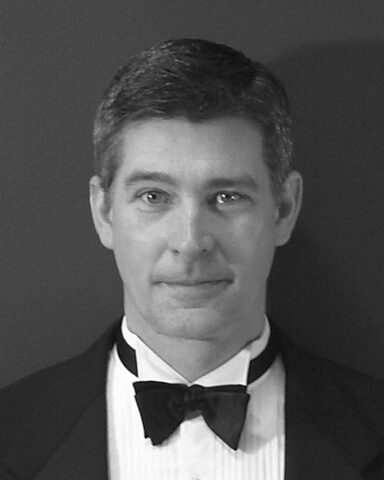 Chicago native Lee Lichamer has been singing with choruses throughout the city since he  was fourteen years old, as soloist and chorister with the Roosevelt High School and the  All-City High School Choruses. Following high school he immediately started singing  with the Grant Park Chorus in 1976 and with the Chicago Symphony Chorus in 1980.  Mr. Lichamer made his Lyric Opera debut in Kurt Weill's Rise and Fall of the City of  Mahagony. He has performed the roles of Balthazar in Menotti's Amahl and the Night  Visitors as well as roles in Gilbert and Sullivan's H.M.S. Pinafore and Pirates of  Penzance. He has performed the roles of Cinderella's Prince and the Big Bad Wolf in  Sondheim's Into the Woods at The Village Players in Oak Park. He has been heard in  concert performances of Handel's Messiah, the requiems of Mozart , Fauré, and Durufle and Haydn's Mass in Time of War. Recent performances have included Bach Cantatas 78  and 140 and Purcell's Dido and Aeneas with Bach and Beyond, Schubert's Mass in E flat and Beethoven's Ninth Symphony with the Symphony of Oak Park and River Forest, as  well as singing with Chorus Angelorum of Whiting, Indiana, and with the chorus of  Northeastern Illinois University.
Madison Bolt

Madison Bolt is a longtime chorister, vocal soloist, and conductor in concert, religious, and stage work in the Chicago area and beyond. At the invitation of  Margaret Hillis, he joined the Chicago Symphony Chorus in October, 1983, where he remains a member. He also is a longtime member of the Music of the Baroque and Grant Park Festival choruses. Bolt grew up in northwest Lake County, Illinois.  He received his Bachelor's degree from Indiana University and Master's from Northwestern University. He studied trumpet with George Olisar and William Nulty, voice with Ralph Brooke and Margaret Harshaw, and conducting with Victor Yampolsky. Bolt attended the Tanglewood Festival's Seminar for Conductors in 1988 and 1989.  He performed in Robert Shaw's Carnegie Hall workshop choruses from 1990 until 1995 as well as with the Robert Shaw Festival Singers in France in 1994. Bolt is pleased and honored to perform again with the Elmhurst Choral Union and Director Scott Uddenberg.
Kontras Quartet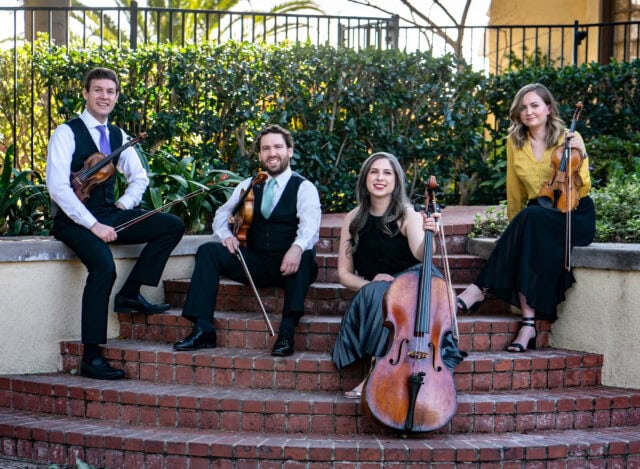 KONTRAS QUARTET
The Kontras Quartet has been described as "a tightly crafted and beautiful instrument" (CVNC Arts Journal) and has been commended by Gramophone Magazine for their "scrupulous shading and control" and "enjoyable musical personality" (Fanfare Magazine). Kontras means "contrasts" in the Afrikaans language – fitting for a string ensemble whose colorful repertoire spans centuries, genres, and continents. The Quartet's recent engagements include tours of South Africa and Switzerland; broadcasts on Performance Today and a three-month residency with Chicago's WFMT 98.7 FM; appearances on NBC and PBS; and sold-out performances in San Diego, Chicago, Washington D.C., Telluride, Salt Lake City, Raleigh and Arizona. The Kontras Quartet records for MSR Classics and DoubleTime Music, and have released three critically acclaimed albums, including the premiere recording of Dan Visconti's Ramshackle Songs. Kontras enjoys educational work of all kinds, and is in its fourth year as the professional Quartet in Residence at Western Michigan University.