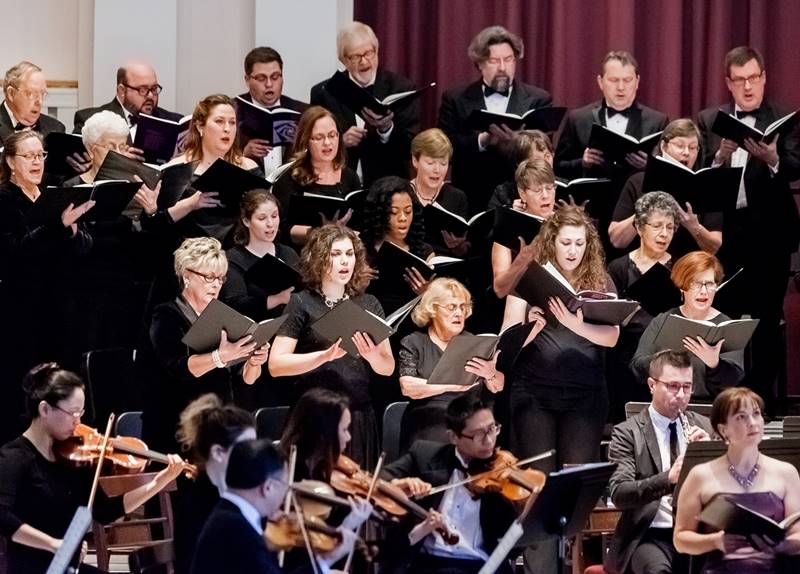 Elmhurst Choral Union is an auditioned volunteer chorus, singing with a professional orchestra and soloists, performing classical masterworks and great choral music of all eras. Our talented singers are from all over DuPage County (and beyond), of all ages and backgrounds.
We perform two major concerts each year (December and April), and a mini-concert of opera and Broadway (late February or early March). We also appear occasionally at special events in Elmhurst.
Elmhurst Choral Union Chamber Singers is our small a cappella ensemble available for local community events, churches, and retirement communities.
Elmhurst Choral Union rehearses and performs at Elmhurst University, where we have been based since our founding in 1952.
Our mission is to create outstanding performances of choral music for the community to appreciate and enjoy.
To learn more about singing with us, visit our auditions page.